So the chavs are possible on the move!
From SW6 to SW8
The Battersea Blues! Sounds catchy to me
Old Roman has cash to burn so after not getting his way and not being able to buy the pitch at the bridge (previous owner Ken Bates sold the pitch off to fans in 100's of lots so that no one could sell the ground without the support of the fans)
But Roman has apparently put in a bid of £1,000,000,000 (One Billion) to buy the site of Battersea power station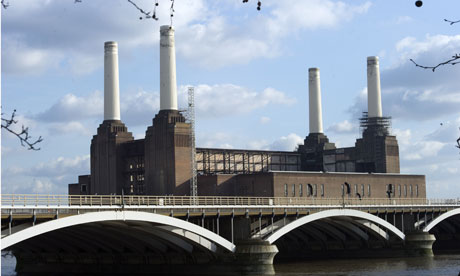 If he does then he plans to build a 60,000 capacity stadium, BUT there is a clause in any potential deal of "That planning permission requires full restoration of the power station, at an estimated cost of £150m, which Chelsea would attempt to incorporate into the design for a 60,000-seater stadium, with all four chimneys and wash towers, along with the Grade II* listed west turbine hall and control room, to be retained in their original locations."
So if he manages to get it its going to have to incorporate the power station which will no doubt hamper things and although its an iconic building id rather pull it all down
Then he will have to get his lawyers on the stamford bridge pitch problem